John Brownless, Partner at LitmusFM – a division of Litmus Partnership – was recently in the incredible position of being able to present a cheque of £38k to charity Prostate Cancer UK.
A prostate cancer survivor himself, John still suffers from the side effects and is dedicated to helping raise vital funds and awareness for the charity. The recent £38k donation was a result of John raising £19k through hosting various golf days at Shipley Golf Club in West Yorkshire, with the total then doubled by a private trust fund.
The £38k will be used for funding the Prostate Cancer UK Nurses Helpdesk – a support service where nurses can be reached via email, live chat, Facebook and Twitter to answer questions from prostate cancer sufferers.
With 12,000 men sadly dying of prostate cancer each year, and with it projected to be the most common of all cancers by 2030, the golf days John hosts raise much-needed awareness of prostate cancer and funds for the charity.
The cheque was handed over on Wednesday 29th September, at Little Aston Golf Club, Sutton Coldfield, at an event which was set up by the charity to thank the 'super donors' for their hard work. So far, John has hosted three golf days and a Gala Dinner, and there is one final golf day left this year taking place at Vistabella Golf Club, Costa Blanca, Spain on 20th November.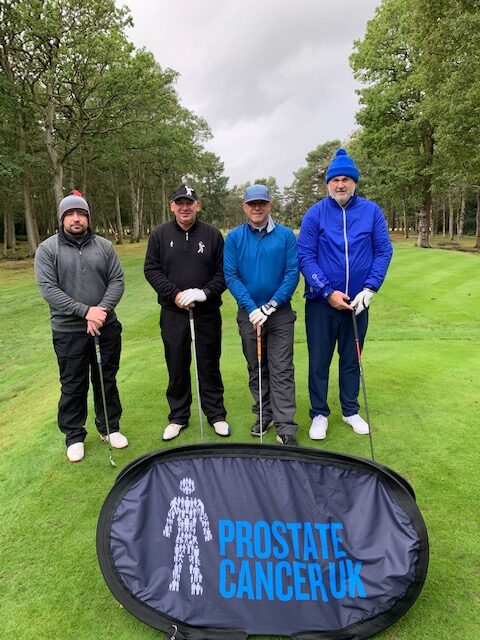 This recent £38k donation brings John's overall total of funds raised to nearly £100k – an amazing achievement.
Well done John; you're doing some fantastic work!
The Litmus team