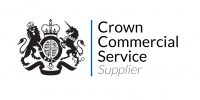 Success defined
Our facilities management consultants measure success according to the outcomes experienced, such as cost reduction, service development, profit improvement or effective restructuring.  By combining ourexpertise in education facilities consultancy with hands-on experience of education catering, hospitality services, school cleaning and facilities management together with an ability to think creatively, we bring a fresh perspective.
Throughout any process, you will find us focused, honest and passionate about making a real difference to your environment. Our education facilities management consultants deliver compelling solutions that enable positive change. Our expertise, passion and innovation set us apart.
Added reassurance
Litmus has been named as a supplier on the Crown Commercial Service's (CCS) Framework Agreement for the provision of Management Consultancy Services, Agreement Ref: RM6008. The Crown Commercial Service (CCS) supports the public sector to achieve maximum commercial value when procuring common goods and services.
As a named supplier, our services can be engaged by public sector organisations without having to undertake a further competition in some cases and so long as the assignment is of less than nine months duration.
Education sector project reports