One of our Partners John Brownless (front row, second from right), a prostate cancer survivor, is hosting the seventh Prostate Cancer UK golf day this Friday 11th September at Shipley Golf Club, West Yorkshire.
John was diagnosed with prostate cancer at the age of 42, and endured radiotherapy and brachytherapy as part of his treatment. Although now cancer-free, John still suffers from side effects and is dedicated to helping raise awareness of the cancer that affects one in eight men in the UK.
He also raises money each year which is donated to Prostate Cancer UK – a charity which has a top priority of funding research to stop prostate cancer killing men. The charity works hard and invests millions in finding better treatments and tests that can spot fast-growing cancers early, and could be used in a screening programme to save thousands of lives. So far, John has raised over £50,000.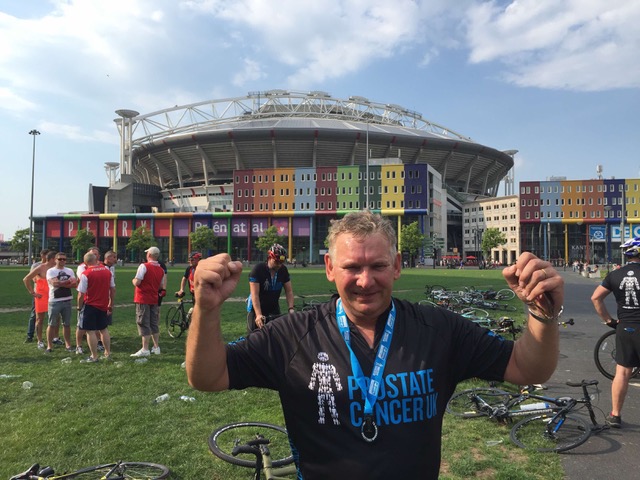 The first ever Prostate Cancer UK annual golf day was created by John himself, which sees men come together to enjoy a day of golf and learn more about the signs and symptoms of prostate cancer. As a result the golf days have led to many men going to be tested and diagnosed.
It's not only golf days that John is involved in – he rode to Amsterdam in 2016 and in 2017 a couple of his friends ran the London marathon, due to John passing on the message about how important the charity is. He usually manages to raise around £8,000-10,000 a year
It's a great cause to support and we're all behind you John!
To donate, please visit: https://donate.prostatecanceruk.org/single-donation/step1/
The Litmus team
---
Litmus – doing what's right, when it matters most.